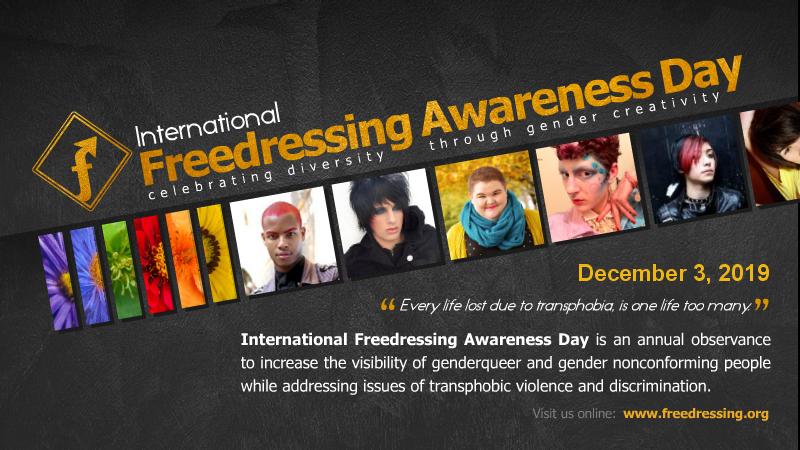 December 3, 2019 is the sixth annual International Freedressing Awareness Day!
Intended to coincide with the anniversary of the APA's removal of transgenderism as a mental disorder, the day commemorates a historic milestone for gender minorities and aims to bring much needed exposure to genderqueer and gender nonconforming people from all walks of life.
Anyone can participate, regardless of gender identity or sexual orientation, including LGBTQ+ friends, family, and allies. If you have specific events planned, please email me so that I can post them here.
The inspiration for an annual day of awareness was prompted by the loss of Frank Wolf to suicide in November 2013 due to cyberbullying.
"Gender is the poetry each of us makes out of the language we are taught." --Leslie Feinberg
"They're not women's clothes. They're my clothes. I bought them." --Eddie Izzard
"I tend to like feminine things, though I do not think it is because they are feminine, rather it's just my own personal taste. But I am aware that society views these things as feminine." --Zanorfgor